Gears of War: Exile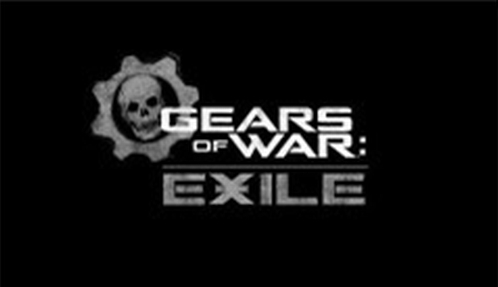 Epic Games apparently has another Gears of War in development. This past week they filed a trademark for the name Gears of War: Exile. The trademark applications (via Siliconera) include an image of a proposed logo (above). The trademark was filed for use with t-shirts, a series of computer game hint books and instruction manuals, and video game software. In other words, we're talking about a game and not simply a novel or comic book.
Epic is currently developing Gears of War 3for the Xbox 360 and will release it this fall. Perhaps this trademark is the first step in their next console game. It's hard to believe they've got two console games in development, though, as GoW3 must be eating up a lot of time and resources. That being said, you don't need to have a game in production to simply reserve a title.
It's also possible that they're planning a prequal DLC to Gears 3 much like Dead Rising Case zero. Maybe Exile is for the Kinect, really even if it's an on rails shooter who wouldn't want to chainsaw some locust in live motion; or iPhone? Epic proved that Unreal Engine 3 can run on iOS with the release of Infinity Blade back in December. Wouldn't it make sense to bring Gears, their biggest UE3-powered series, to the iOS as well?, but given Gears's Microsoft roots it is also not beyond the realm of possibility of a Windows Phone 7 game either.