Arrrgh avast! Leaked Killzone 3 Torrent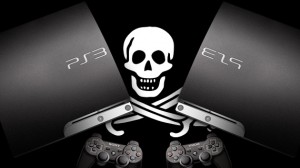 I guess you have to give pirates a little bit of credit, just like everyone else they too apparently work weekends to steal games, while everyone else works weekends to buy them. Just a week before release KillZone 3 for the PS3 has appeared on torrent sites…all 41.4 gigabytes of it.  It's insane to think that anyone would bother wasting that much bandwidth to get the game for free but pirates will be pirates. The PAL version of the game is currently up for grabs on torrent sites just a week before the game officially launches. This is yet another high profile game to get leaked, following in the footsteps of the pirated version of Crysis 2.
I imagine Sony and Guerrilla Games won't be very pleased with the news but it's highly unlikely that this will damage sales too much, considering that it'll probably take most people a week to download the game and by time it'll already be on store shelves.
KillZone 3 is set for release next Tuesday on February 22nd, exclusively for the PlayStation 3. You can learn more about the game by hitting up the Official Website.