The Phantom of the Opera is here, at the movie theater!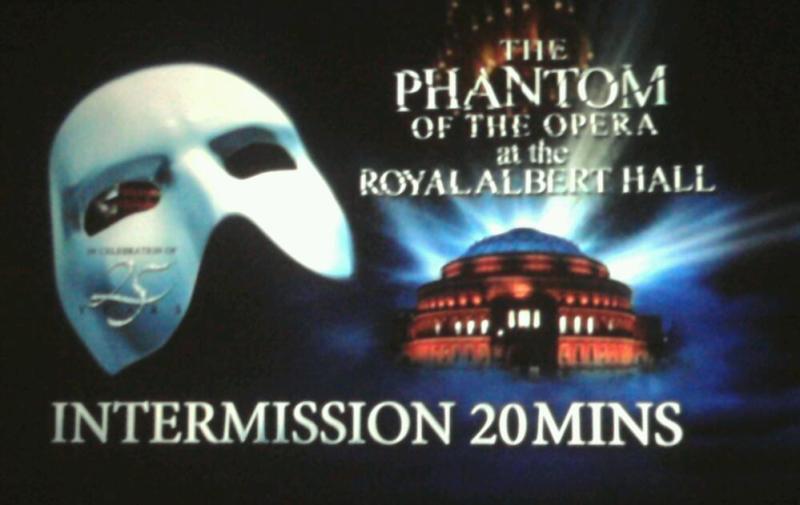 I'm not sure how many of our readers are also Broadway fans and geeks but I figure there has to be a few of you. I certainly am a HUGE Broadway geek and last night I got the chance to see a stage production of my favorite musical from the comfort (and cheaper ticket price) of a movie theater. 
You see, it's time to celebrate the 25th anniversary of Andrew Lloyd Weber's "Phantom of the Opera". While I can't afford to travel to see it, they are doing something for the fans (or "phans" as I prefer to be called). 
On October 2nd they filmed a performance of the stage show at the Royal Albert Hall in London and live broadcast it through Fathom events to various movie theaters around the world. They're also showing it again tonight and on Tuesday the 11th at those theaters. So if you want to see the stage show on a large screen, I'd say hop onto Fandango and nab a ticket! 
Not that I think I can spoil anything for folks on this one (and honestly, if you don't know the basic story of Phantom I'd like to know how you've sheltered yourself so completely) but I don't want to taint your opinions of the performance with my thoughts other than to say it was fantastic! 
It was worth every penny, imho. 
If there's not a showing near you or you can't make it to the last two nights of screenings, don't fear. They're releasing it on DVD and blu-ray next month. That's right, you can soon have actual Phantom of the Opera (not some crappy movie of the musical) in your living room in just over a month. 
Can you guess who's gonna be pre-ordering that DVD? 
Are you planning on going to a screening? Have you already had a chance to see it? What did you think about it? Let me know!