Padfone: The Next Step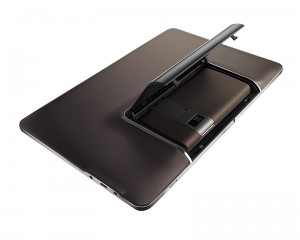 First we had the smartphone. Then we had tablets. Followed shortly was a smartphone that docs and turns into a computer. And finally we have a smartphone that docs into a tablet. Asus has recently introduced the Padfone that has many people,including myself, excited.
Asus has really stepped up and possibly changed the world of mobile devices. The smartphone is 4.3-inches and the tablet doc is a full 10.1-inches. Both seem to be pretty big devices. The dimensions are not set in stone according to Asus.  Asus has said it will release with the latest version of android. A big prediction is Ice cream sandwich 2.4 or 4.0(no specific number given) since Ice Cream sandwich will be made for both smartphone and tablets.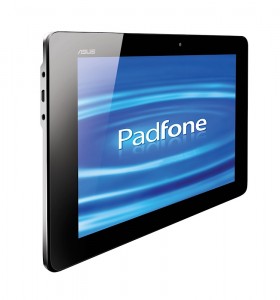 The big factor with the Padfone is all the computing power is in the smartphone. The tablet doc is just a shell to display and input with the touchscreen and output with sound with speakers. The doc will not work by itself. Another key feature is extended battery that will charge your smartphone while in the tablet doc. That poses the question how big will the battery be? It will have to be pretty good if its suppose to charge the smartphone as well as power it as a tablet. There really isn't much more details about this. They are aiming for Christmas( I know what to ask Santa for) release date. Specs as far as CPU, Camera, Ram, storage and any other major details.  Below will be Asus's own commercial for the Padfone. What do you guys think? Is this a game changer? Are you looking forward to this device? Leave a comment.