I'd buy this for a dollar!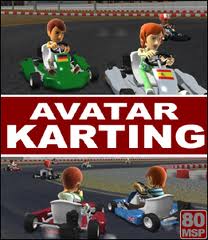 With Microsoft now targeting the family market you have to wonder why they haven't made a Mario Kart-esque type game, sure you have Joyride for the Kinect but sometimes you want some good-old split-screen controlled racing action. Well it seems Indie developer Rendercode Games has beat'em to the finish line with their new title Avatar Karting. At only 80 MS points this is a steal of a deal, with a robust features set:
Avatar Karting Features
• 16 reversible circuits
• Challenging Computer opponents
• Single Race, Time Trial and Championship modes
• Online Multiplayer over Xbox Live and System Link
• Local Multiplayer on split screen
• Global Rankings
• Turbo Boost
• Auto-brakes option
• Rewind ability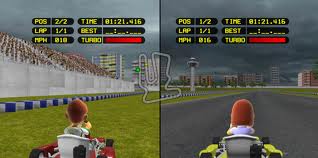 In any case I just love supporting indie developers and as you can see with that line-up it would seem this game rivals some XBLA, or full retail titles, but wait there's more! You can also use your very own avatar complete with any custom outfits or clothing you have, hmmm I can finally put that Forza Motorsport helmet to use. Its an XBLIG so unfortunatly there are no achievements, but at a buck and with everything the game offers I'd buy it.