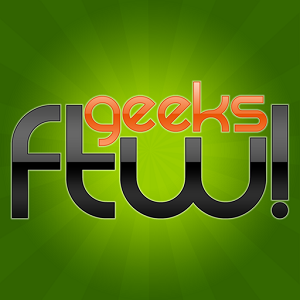 Podcast: Play in new window | Download
We talk about the video game Portal for about 40 minutes.  This is the first of many bonus episodes to come out. Our bonus episodes will appear in the Android and iOS app as timed exclusives and then be released 2 weeks later. It is not only bonus content for the app, but will be bonus content for those who don't have the app. It is a taste of what kind of bonus content we have regularly each week. The app is only $1.99 and can be found on the amazon app store as well as the iOS app store inside the podcast box app.  We put lots of extra content in our app so it is well worth the $2.  We hope you enjoy our bonus episode!
You can leave feedback on iTunes, Zune, Twitter, Facebook, send email to TheGeeksFTW@gmail.com , call our voiceline at 1-347-GeekFTW(433-5389) , or leave a comment below. And remember we are still looking for writers and guest hosts so if you are interested than please contact us. Show notes will be below. We hope you enjoy!