Amazon Deals FTW!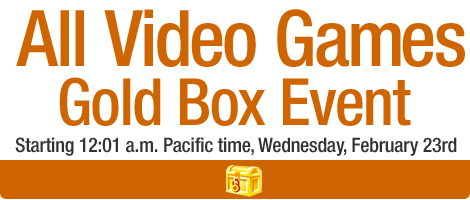 Amazon never ceases to amaze me on how many deals they continue to have on video games, accessories, and hardware. So for those of you who have a little change laying around or was just waiting until a certain game was going to drop in price this may be your opportunity. Like the banner says this is going to be a Gold Box event which in times past usually means really good deals on the latest video game titles and hardware. Follow us on Twitter as I'm sure we'll be posting the deals as they come.
Dear Amazon.com Customer,
Customers who purchased or showed an interest in video games might like to know that on Wednesday, February 23, 2011, the Amazon.com Gold Box will feature video game products for gamers all day long.