Episode 80- Hey Hey we're the GeeksFTW!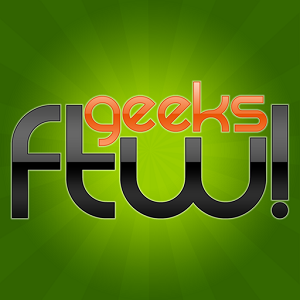 Podcast: Play in new window | Download
This episode we tribute to Davy Jones who just passed away. We all loved watching The Monkees as a kid and were saddened to hear about his death. This is also the start of our 3rd year of podcasting. We decide to do a little Q&A with the hosts in order for you the listener to get to know us a little better. We also talk about a SNES game that will come out next year, a 41 megapixel camera phone, Avengers vs Xmen, Hellboy 3, our I Recommend, Geek Question of the week and then we listened to 4 voicemails.
If you are looking for more from us then be sure to pick up our android app. The android App includes special bonus content that can only be found on the android app. We will put out bonus episodes. That is right full episodes will be in the app 2 weeks earlier then the actual feed.The app is only $1.99 and can be found on the Amazon App Store. We also have the iPhone app that can be found in the Podcast Box app on iTunes. We really want to know what you think of this episode so please let us know your thoughts. You can leave feedback on iTunes, Zune, Twitter, Facebook, send email to TheGeeksFTW@gmail.com , call our voiceline at 1-347-GeekFTW(433-5389) , or leave a comment below. And remember we are still looking for writers and guest hosts so if you are interested than please contact us. Show notes will be below. We hope you enjoy!