"All Jedi had was a bunch of muppets." – We'll miss you Irvin Kershner
I got the news last night about Leslie Nielsen and while my mom wasn't surprised I was floored. I'd had no idea he'd been ill for awhile…only that I hadn't seen him in anything for a bit.
Then this morning I get smacked with the news that Irvin Kershner, director of Star Wars: The Empire Strikes Back, passed away as well.
For me, though I saw Mr. Nielsen in many things (one of my favorites might have been his appearance in the show "Due South") it's Irvin Kershner's death that hits me hard. As you all know, I love Star Wars with a passion and I adore Empire out of all of them for many reasons (it was the introduction of Boba Fett after all). My love of Empire might date back to when it first came out in theaters in 1980. Though I wasn't quite in this world yet my mother did go to see it while in the last stages of pregnancy with me. She and I both blame that one movie viewing for my Star Wars obsession and I don't mind in the least.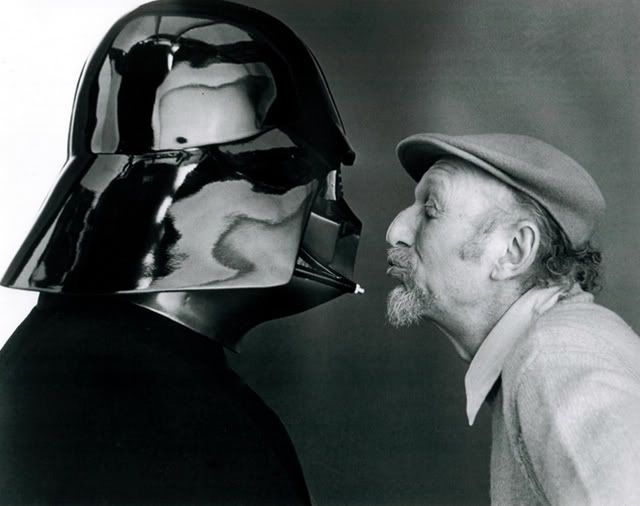 Empire was memorable to me for its darker tone, music, intense character development and of course Boba Fett. I have always agreed with Dante from "Clerks" that Empire was better than Jedi. Don't get me wrong, Jedi was also amazing and wonderful (and I much prefer Luke in Jedi) but there was something about the darkness of Empire that called me to when I was younger and still reaches out to me today as a 30-year-old geek girl. I have to thank Irvin Kershner for giving me that. While George Lucas had the vision, it was Kershner who brought it together with the cast and crew to make something so incredibly memorable.
As a bonus, Kershner also happened to direct a couple episodes of one of my "guilty pleasure" television shows, SeaQuest DSV. Don't worry, they weren't from the unmentionable season 3. Instead it was the pilot episode that he had a hand in and it's obvious in the quality.
I'm always saddened by the loss of actors, musicians, composers and directors that I've grown up watching or enjoying their works. Today I find that I'm even more melancholy than usual. I think I'll have to break out my copy of Empire and then Dracula Dead and Loving It (just for you, Leslie) and have a drink or two while knowing that though these men may be gone, their legacy will remain with us.
(this post brought to you by Elf who can, on occasion, wax poetic)