Review: Eagle Energy Vape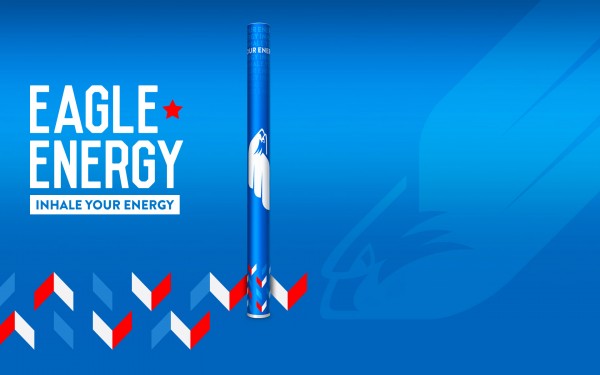 I have never been a huge smoker. I have smoked socially in the past, but the last year and a half I have dived into the Vape World. I mostly vape non-nicotine e-juice. I enjoy the flavors personally. I was very excited when I heard of Eagle Energy. Eagle energy is a disposable vaporizer(alternative to cigarettes) that contain no nicotine, but has similar ingredients found in energy drinks. Their tagline is Inhale Your Energy and it sums it up pretty much.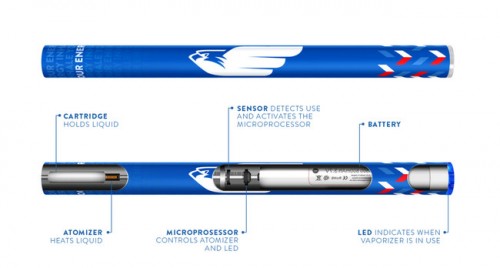 I was sent a 10 pack box for review. Each vaporizer is stored and sealed in its own plastic tube. This seemed like a smart way to insure each vaporizer is new and not tampered with. Each vaporizer lasted about 2-3 days depending on how much I vaped that day. The taste was very pleasant. It seemed to have a similar taste to an energy drink but not as strong. Each vaporizer contains 0.08% caffeine content per mL. The key ingredients are guarana extract (caffeine), taurine and ginseng. These are most commonly found in energy drinks. The LED light is pretty bright when in the dark. I found myself using it as a little flashlight late at night. One of my 10 disposable vaporizers was Dead on arrival. It was sealed, but when I opened it and tried it just didn't work.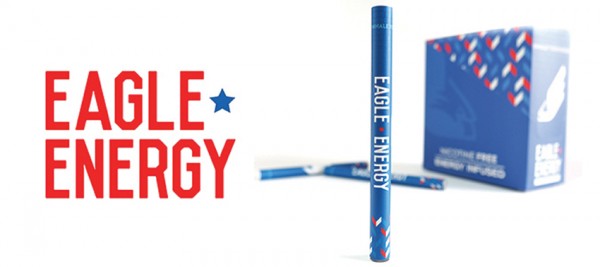 The effects seemed to help give a boost of energy. I also didn't experience a crash like most energy drinks come with. It seems like a great alternative to energy drinks. It lasts for a few days and you are able to vape and quickly stick it in your pocket and go on with whatever you have to do unlike chugging an energy drink. The 10 pack is $74.99 and they have a new 3 pack that is $24.99. If you are one who goes through energy drinks like crazy this is definitely something to consider trying. I feel like this could be a useful way to help with those late night gaming sessions. It has helped me play through the late hours. I would highly recommend anyone interested checking them out at their website at Eagleenergyvapor.com